Albuquerque Uptown Pet Friendly Hotel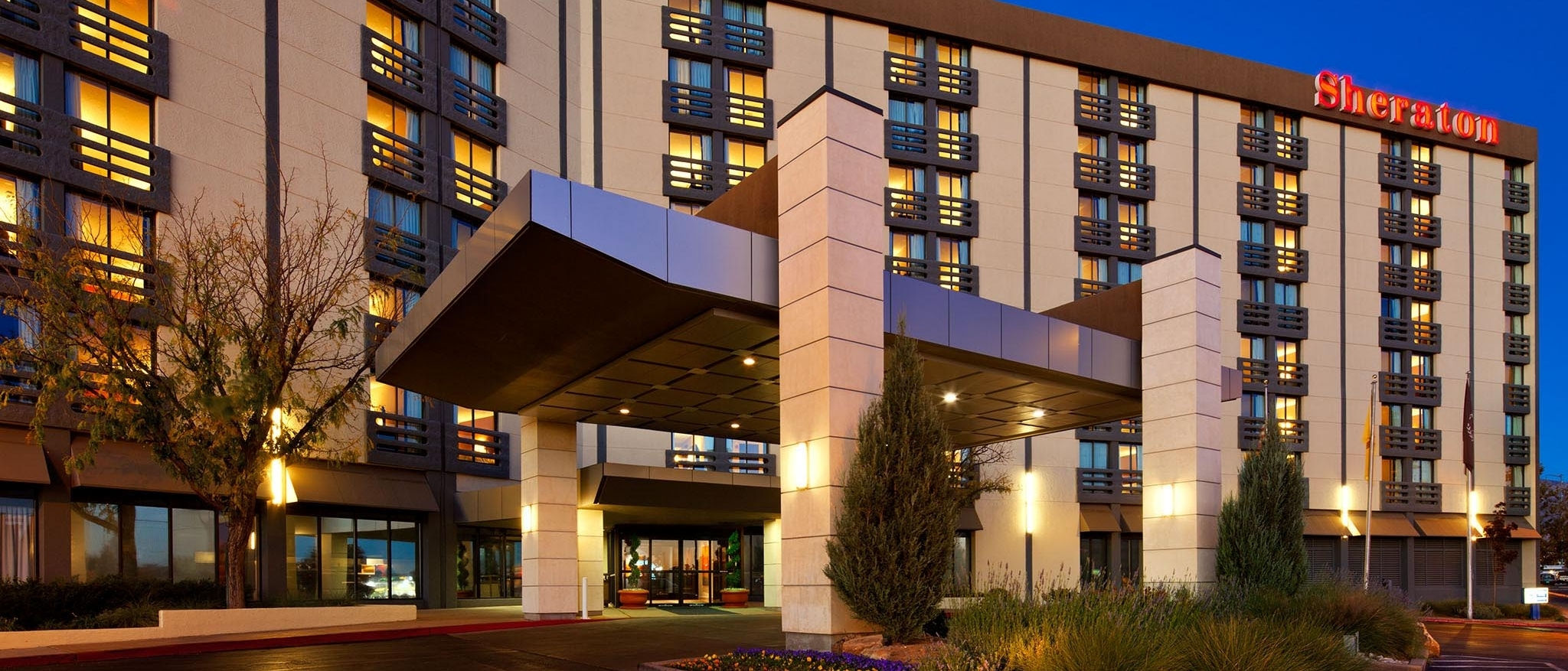 Your furry family members are welcome to stay with us during your next trip to Albuquerque.
Offering one of the best pet-friendly hotel experiences in Albuquerque, let Sheraton Albuquerque Uptown treat your four-legged friend to complimentary use of a Sheraton Sweet Sleeper Dog Bed, and receive a doggy welcome kit with information and supplies for traveling with a canine companion.
When traveling with your dog, please note:
Dogs up to 40 lbs. are allowed in specific room types (Club Floor excluded) and cannot be left unattended in your room.
$50 deep cleaning charge applied to all guests with dogs for reservations
Your canine companion is required stay on a leash or in your control at all times
The hotel reserves the right to charge the guests' credit card for any additional cleaning that may be required, or excessive damage to the room or hotel caused by their dog.
________________________________________
Book your stay, plan to bring your beloved dog to our Albuquerque pet friendly hotel, and enjoy your stay at Sheraton Albuquerque Uptown with a companion by your side!
Reserve your stay today at our Albuquerque pet friendly hotel. Book Now >>